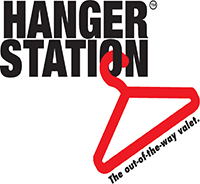 HangerStation is pleased to announce that we are hanging around with Faultless Starch.
Please go to: http://www.agelong.com/HangerStation-Two-Packs-of-Five-Strips-p/90210.htm
 
You know Faultless don't ya?  The iconic brand of spray starch that has been a national treasure for over 100 years. HangerStation fits with Faultless like peanut butter & jelly!
 
   Faultless® Starch
   The unique starch formula sprays evenly on clothes to provide the body you normally get only from professional laundering. Shirts and blouses come   out   sharp and crisp. Contains a silicone ironing aid that makes the iron glide easier.
 
Talk about a good fit ! now after you have spent the time to get your blouses, slacks, shirts, pants all 'Just Right" with that crisp Faultless Freshness…. Now  you can rest assured that your time isn't wasted with those clean, wrinkle free clothes knocked to the floor. HangerStation keeps your clean, fresh cloths on the door and off the ???????? ???????? ?????????? ? ???????? ? ???????? floor