HangerStation was well received from NAPO LA ( National Association Professional Organizers, Los Angeles) Over 250 attendee's gift bags where passed out everyone at the 7th Annual Awards Dinner. This being our first experience with NAPO, we all agree that they are a top notch organization filled with talented and caring members. We look forward to the national NAPO Conference in April of this year.
 
Beth of Bneato Professional Organizing and one of our sponsors, Mike Owen HangerStation hanging out!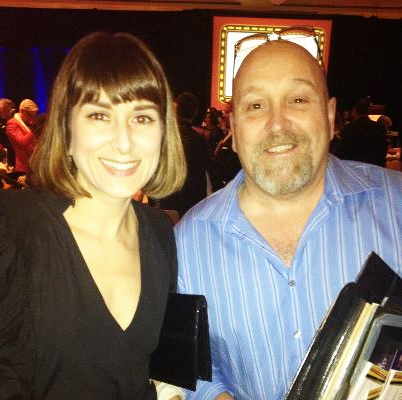 Single HangerStation strips where given to each of the over 250 attendees of the 7th NAPO LA Awards Dinner. What a GREAT event!!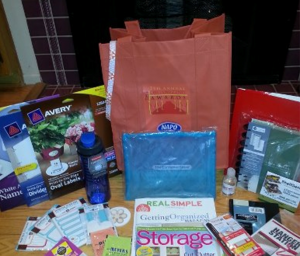 From a professional organizer standpoint. HangerStation would assist your clients in their managing of air drying clothes, packing for trip, staging outfits, household clean clothes distribution as well as ironing assistant. If your apartment closet is a bit cramped you will love ????? ??????????? ? ???????? HangerStation