We went through a list of our favorite mommy blogs and found something for each of you.  We love hearing about what moms are up to, from tips on how to get your kids to eat veggies to stories about parent-teacher conferences, we love them all.   Here is a list of some of our favorites.  We hope you enjoy them too.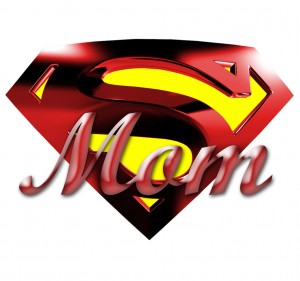 1.  For the closet hoarder/ wanna-be Martha Stewart:
 DIY INSPIRED
This is for those of you who can see the beauty in old items, but sometimes can't put them to practical use.  If you love garage sales, or collect wine corks, or you're wondering how you can repurpose your old dresser into something amazing this blog is for you.  Just look how they turned a boring dresser into this!  This blog has kid crafts, party ideas, and some of the most adorable DIY projects around.
2.  For the in need of a reality check/ perspective blog.
DIARY OF A MAD WOMAN
http://seriouslythisreallyhappened.blogspot.com/
We LOVE this woman.  This blog is everything you think and are sometimes afraid to say.  All those hopes and dreams that go along with motherhood.  This woman has been through it all.  Her writing is frank and lacks any pretentiousness.  It's raw.  It's all the beautiful things about motherhood, and all the things you wonder if your girlfriends think about their kids.
3.  For the fabulous woman
MAMA IN HEELS
So you see those moms like Victoria Beckham and Jessica Alba and you think… I hate you.  Right?  They are skinny and fabulous and always look flawless.  They never have spit up on them and don't realize until people at the grocery store are giving them weird looks.  They have perfectly brushed and shiny hair (instead of just rolled into the ballerina bun that we are so happy is back).  You think: that's unrealistic.  You're a celebrity and have assistants for you and your baby.  Well, mama in heels is one of those fabulous moms who alwayslooksamazing.  We're just a little jealous, but love reading about how she does it.  This is fashion for mommy and baby.  She gives great ideas on looks for you and your kids and recipes too!
4.  For the story lover
GIRLS GONE CHILD
http://www.girlsgonechild.net/
Each of her posts is like a novella.  Simply put, they're beautiful.  We are envious of her writing and her ability to make you feel everything she does.  She is cool, self aware, and we love her.  She has amazing photography too!  Her posts capture all those beautiful moments you have with your kids in the most eloquent way.
5.  For the Super Moms
FROM DATES TO DIAPERS
http://www.fromdatestodiapers.com
This Mom (and dad) has to be a SUPER Mom for raising 7 children in Northern California, and at the same time creating the success this mom has received…This blog is inspiring, truthful and down to earth with a great sense of humor. It really makes a great read.
6.  For the Healthy Food Lovers
ONCE A MOM ALWAYS A MOM
http://www.onceamomalwaysamom.com/
We got hungry reading this blog. It's a newer mommy blog with great tips about how to keep those kids eating healthy, and some sinful delights and mom tricks and tips. Not to mention we found some great free giveaways on this site as well.
What Mom Bloggers Do You Love to Follow and Why?