Hang drying my clothes and not using a dryer, are you kidding? In today's world are there really any benefits? I guess the real questions is do you care about energy conservation, the environment? How about saving money??? Now I've got your attention…
According to Pew Research Center – a non-partisan fact tank between 2006-2009 a social and demographic trend shows 17% more people are considering a clothes dryer to be more of a Luxury, than a Necessity.
So what are these benefits of hang drying…
Energy Savings – According to the US Dept of Energy a clothes dryer can cost between 6-10% of your annual energy use and it is very evident in most household a dryer is one of the culprits responsible for the most energy consumption in your house or apartment.
Money Savings – If you are using less energy you are spending less money! With the costs of gas and electricity on the rise in 2013, consider how much money you would save if you just cut back on your dryer use by 50%. That makes plenty of sense to me.
Clothes Savings – Every time you check your lint trap in your dryer you end up cleaning it out, and there can be a decent amount of buildup in it. Now consider this, ever wonder why your shirts don't last as long these days as they used to, stitching, holes, tears are occurring more frequent. Color in your clothes seems to fade more often. That lint is not magical fairy dust attaching to your clothes; it is the breakdown of the clothing fibers and cloth materials. So as you can imagine your clothes will stand the test of time if you hang them to dry like your grandparents used to.
Allergy Savings – Hanging clothes to dry indoors saves those of us that have pollen allergies as well and can help to reduce allergen issues. Don't forget about all the brutal chemicals that are in a simple dryer sheet that so many of us use in our clothes dryer, by hanging you reduce the bent up exposures over time.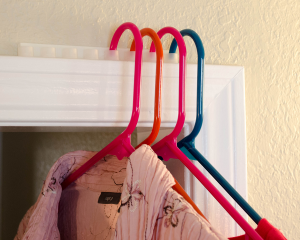 I think by now you're getting the point, conserve a good chunk of your households' energy, save money, save your clothes and reduce your carbon footprint all ??????? ????????????? ? ???????? around
What is a dryer to you, a Luxury or a Necessity?