When you watch reality television shows like Hoarder's does it make you want to run around your house and clean-up and start sorting through old boxes in the basement?  Don't worry we all feel like that at one point or another. Today we will show you a few space saving ideas and tips for your small or large home or apartment. These are things we found all over the web and we just love these ideas.
Ever feel like you want to reclaim some of your home that you lost to storage or clutter, if so check these out:
1.  The Coolest Dog Dish Design – Space Saver Idea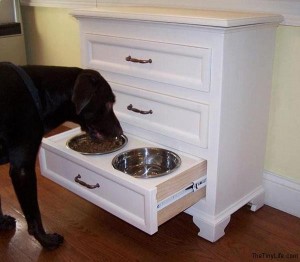 2. A Great Kids Bed Idea – Space Saver Idea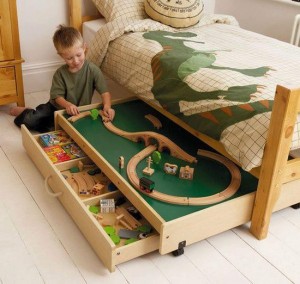 3. Kitchen Cutting Board and Garbage Can Space Saver Idea (We love this, why didn't we think of that)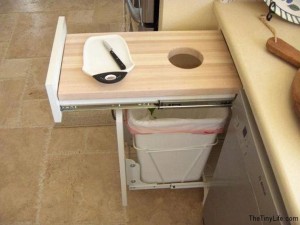 4. Adult-Teen Bedroom Space Saver Idea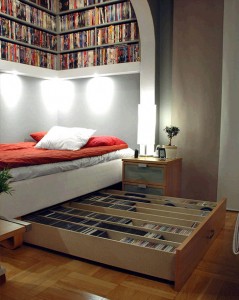 5.  Staircase Storage Space Saver Idea
Boy, do we wish we had thought of all of these! What ideas do you have, or have you seen for space saving at home?
Sources:
http://dornob.com/overhead-under-bed-space-saving-shelving-storage/ ,  www.thetinylife.com/clever-space-saving-ideas-for-small-spaces/ ,